It's more than a food
It's more than food
Mr. Milind Jahagirdar, founder of the company – started off his career as an employee of Britannia Biscuits. He worked with Britannia for almost 8 years during which he obtained the knowledge of Biscuit Manufacturing. During this period, it occurred to Mr. Jahagirdar that though with the passing of time the biscuit industry was becoming more and more automated and up to date; the main ingredients in biscuits were the same i.e. flour (Maida), fats and sugar.
And though not health hazardous, these food items are certainly not health friendly. So he decided to think of some way of making biscuits healthy and nutritious. And after 2 years of profound research Jahagirdar Bakers' Health Care Biscuits Range was formulated.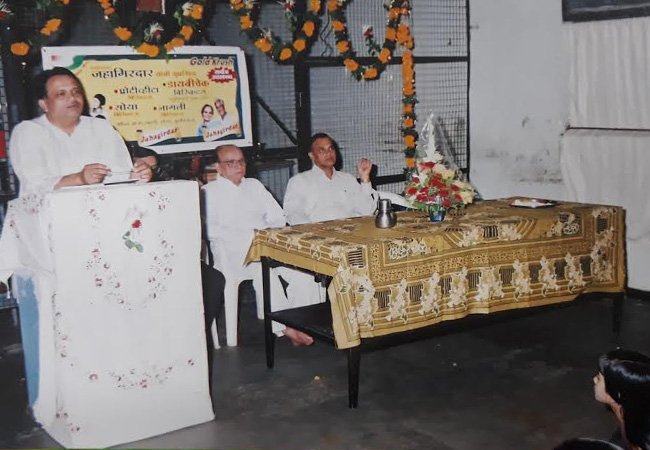 What matters to us
Being excellent in our work

Health and happiness of our customers

Trust and growth of our partners and stakeholders

Bringing health,taste and innovation together to create a most satisfying products for our customers
Our policy of not compromising on our morals and ethics

Keeping positive work environment.
Vision
To provide wholesome food products of finest quality to everyone and everywhere.
Mission
To develop and manufacture vegetarian, health-friendly food products, keeping in mind the best quality and great taste with innovative methods, honest work and a happy team.
Integrity
We will always strive to do what's right…even when no one is looking. We maintain 100% Purity, hygiene.
Adaptability
We retain long-term partnerships by continuously reevaluating our products, processes and talent to meet changing market demands with Innovation.

Respect
We conduct ourselves in a manner that values the individual needs and contributions of our employees, suppliers, vendors, partners and customers.

Empowerment
We trust our associates to make sound business decisions and we accept the need for taking prudent levels of risk.
We proudly present our company as one that empowers women as we have over 70% women staff.